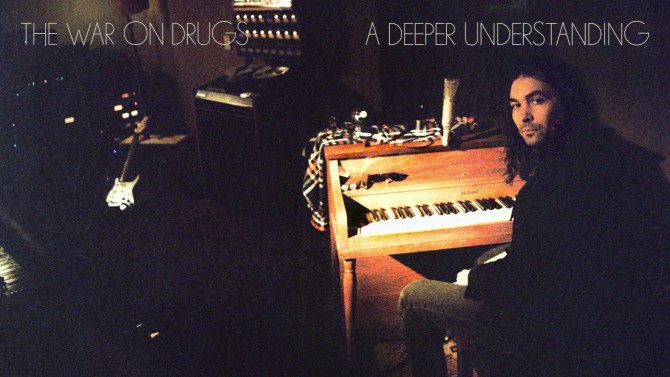 If you are a fan of 'The War On Drugs', you've no-doubt been enjoying the new album: A Deeper Understanding.  Released late last month (8/25/17), it has received plenty of praise.  NPR described the new album as a 'balance of ambition and grace'; we'd agree with that.  Inspired songwriting and ambitious production make it fabulous to listen to. While Adam Granduciel's writing is often compared to Springsteen and Dylan, we think he style is unique unto-himself.  Our attention was grabbed in the recent interview with The Guitar Magazine where Granduciel discusses his Gretsch Falcon and the modification of adding a Bigsby.  Known for a variety of gear, Granduciel mentions having had the Falcon for two years before adding a Bigsby–after seeing Neil Young use his Bigsby-equipped Falcon at a benefit show. Neil Young has certainly inspired many players to use a Bigsby! He's a true master!
While the Bigsby equipped Falcon can be heard at various points in the album, perhaps the most use is on Thinking of a Place. You can check it out on YouTube here:
Stay up to date The War On Drugs and see upcoming tour dates HERE.